21 Years in the ENR List
As GAMA, we are proud to be consistently ranked in the ENR List of Top International Contractors for 21 years. We would like to thank the entire GAMA family for their efforts and contributions.
Details
We Have Achieved Our Goal!
For a sustainable future the importance of energy efficiency is increasing day by day in our world. Since 2013, the ISO 50001 Energy Management System has been implemented in our GAMA headquarters in order to increase energy efficiency. As a result of our efforts we achieved our 2019 goals by reducing electricity consumption by % […]
Details
The First LNG Facility in The Arctic Region
GAMA Industry is proud to complete the construction of the Yamal LNG Production Plant, which is the first LNG (Liquefied Natural Gas) facility in the Arctic Region. We congratulate our GAMA Industry team, who have participated in the completion of this successful project. This unique project experience has already taken its own special position in […]
Details
ALBA Block 3 Is in Commercial Operation
ALBA PS5 1800MW Combined Cycle Power Plant – Block 3 is in Commercial Operation as of 20.02.2020 at 20.20hrs.
Details
Future of Business Life
GAMA Holding Human Resources Coordinator Ebru Ural Ozkan hosted the "Leaders Meeting" event organized by KalDer Ankara Branch on November 14, 2019 at GAMA. Young KalDer in this event, which was attended by Turkish Quality Foundation volunteers and students from various universities, discussed the future of business life and preparation for one's career journey.
Details
Algeria National Day
GAMA Power Systems, Projects Director Osman Eken attended the 'November 1 Algerian National Day' reception organized by the Algerian Embassy in Ankara on November 4, 2019. Algeria's Ambassador to Algeria Mouloud Hamai hosted the reception, which was also attended by companies operating in Algeria. Hamai, indicating that the relationship between Turkey and Algeria continued to […]
Details
GAMA was Awarded by ASO
At the reception organized by the Ankara Chamber of Industry, held at the Ethnography Museum on October 2, 2019, GAMA Holding was awarded by ASO President Nurettin Özdebir for being in the "Top 250 International Contractors List of ENR 2019".
Details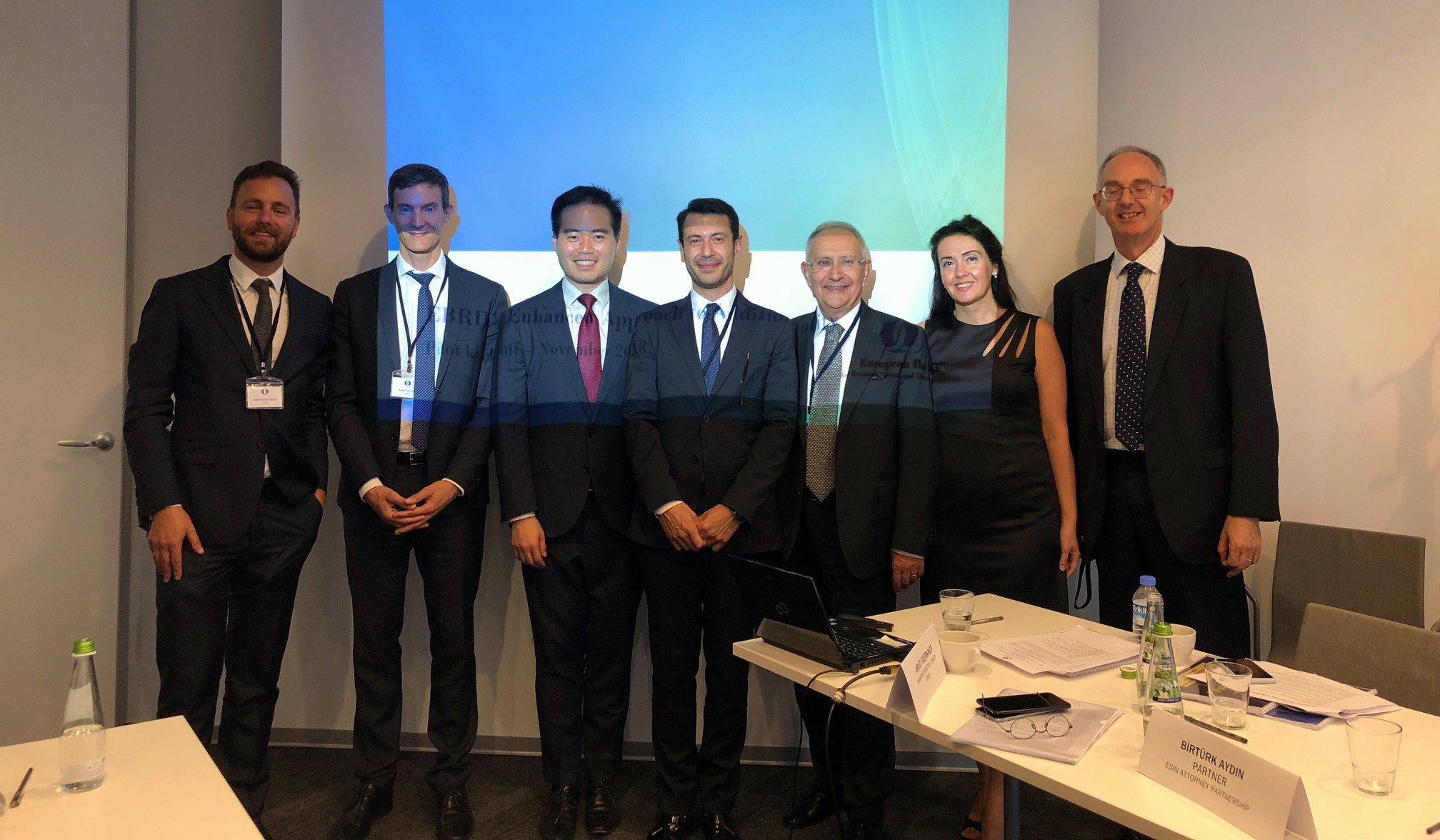 EBRD-GAMA Workshop
Within the scope of the GAMA Holding Compliance Management program implemented at GAMA since June 2016, on October 1, 2019 a wokshop was organized by  the EBRD "European Bank for Reconstruction and Development" and Baker Mckenzie's Turkish representative Esin Attorney Partnership. Mehmet Artun, Risk and Compliance Management Coordinator and Hilal Yiğit, GAMA Power Systems Compliance […]
Details